Christine's Paintings Are Available At:
the Focus Gallery
66 James St. North
Hamilton, Ontario
L8R 2K5
Phone: (905) 218-9557
Website: www.thefocusgallery.ca
the Focus Gallery participates in Hamilton's Art Crawl - the evening of the 2nd Friday of each month.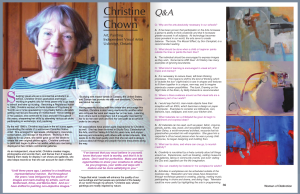 The latest issue of Women of Distinction Magazine is now available with Christine featured on page 38!  Learn more about Christine and the latest chapter in her artistic journey.
For those of you who have iPads or iPhones who are having problems viewing the issue, here's a screenshot of Christine's profile (click on image to enlarge, then on the icon in the top-right corner of the window that appears to enlarge further).
Honourable Mention at Uxbridge Juried Show! (2014)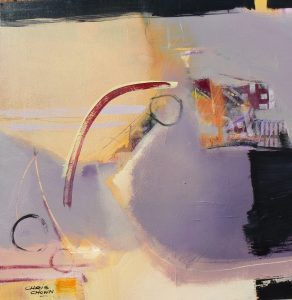 "Bethlehem" (abstract)
September, 2014