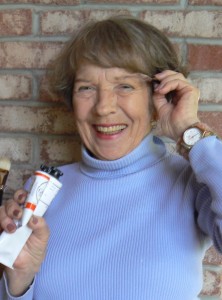 Involvement in visual arts enriches all aspects of life. It introduces you to interesting people, entices you to travel with searching eyes and keeps curiosity ever alive.
Commercial Art — Western Technical School, Toronto
Registered Nurse — St. Joseph's Hospital, Toronto
Painting Workshops — Europe, U.S.A., B.C., Ontario
Art Associations — Vancouver, Toronto, Uxbridge
Community Volunteer Work — on an ongoing basis
Thank you for visiting my website.  If you have any questions or comments, please contact me.